RÉSIDENCE ARTISTIQUE, TANGER, MAROC, décembre 2015 - Institut français de Tanger et Ecume (Marseille)
Réalisation de 3 dessins éphémères sur les toits: 1 vue sur la médina, 1 vue sur le port en transformation, 1 vue sur le détroit de Gibraltar,
Série de prises de vues photographiques - Dessins, technique mixte, encres et graphite (50cm x 65cm).
Realization of 3 ephemeral chalk-drawings: 1 view on the old medina, 1 view on the port, 1 view on the Strait of Gibraltar.
Series of photographies - Drawings, ink and graphite (50cmx65cm).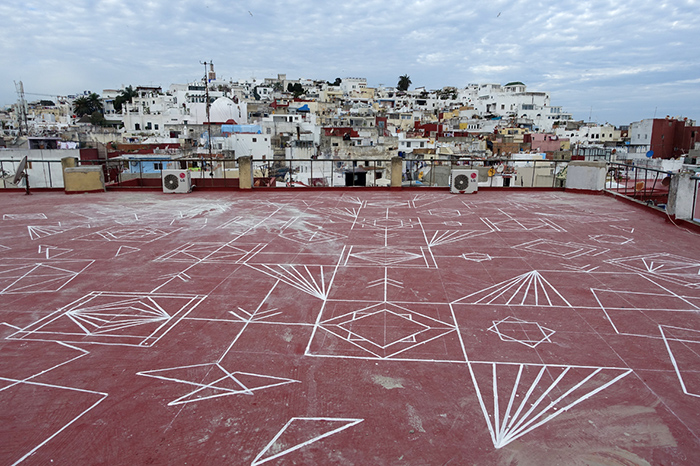 Continental #1
tirage num. encadré, 60cm x 90cm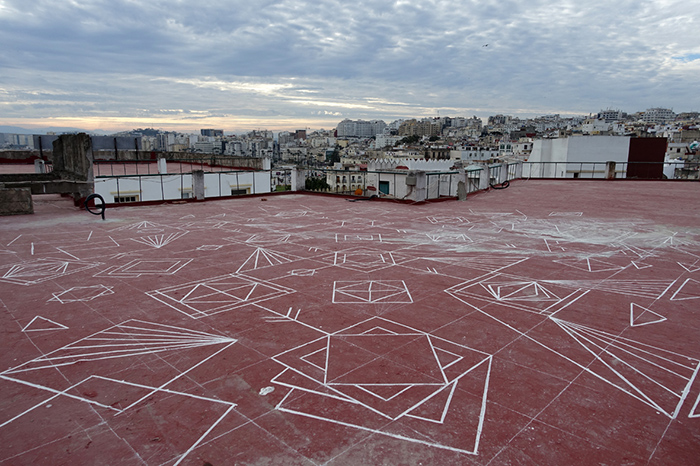 Continental #2
tirage num. encadré, 60cm x 90cm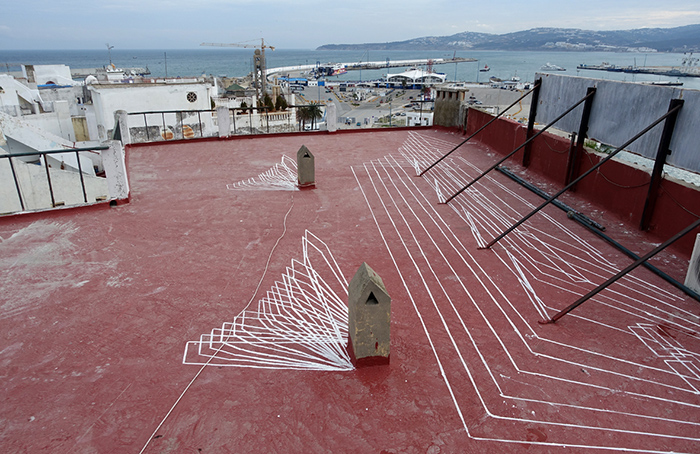 Continental #3
tirage num. encadré, 60cm x 90cm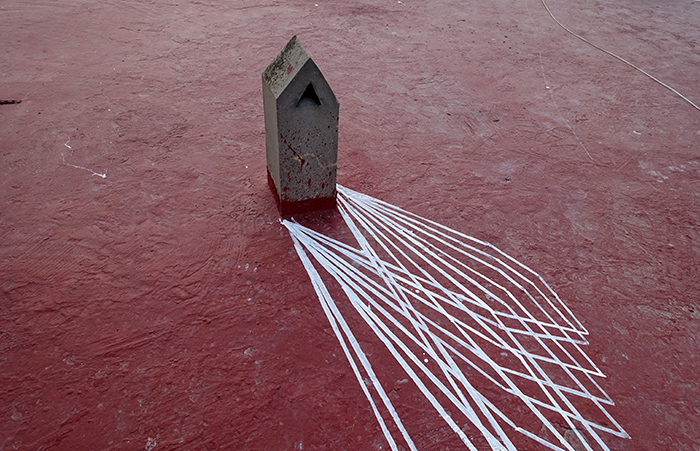 Continental #5
tirage num. encadré, 60cm x 90cm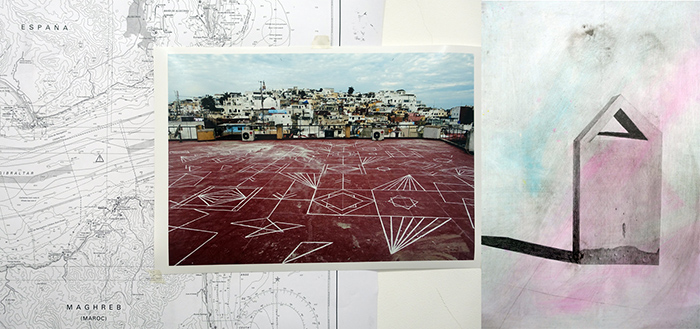 montage, impr. num. signée, 5 ex.
papier 190 gr, encadré, 34cm x 56cm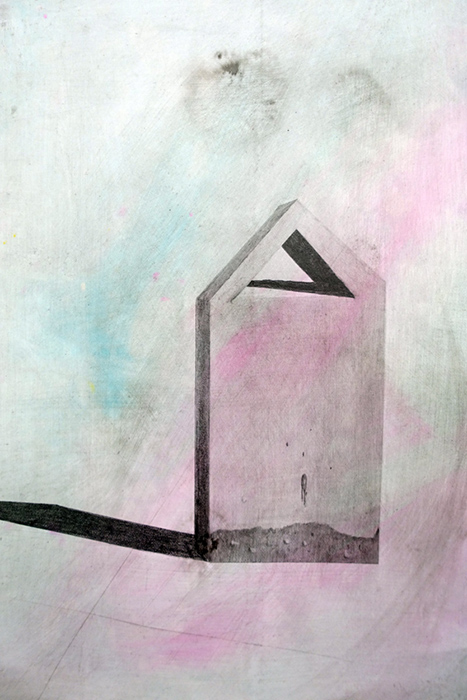 sans titre, graphite, encre
encadré, 50cm x 65cm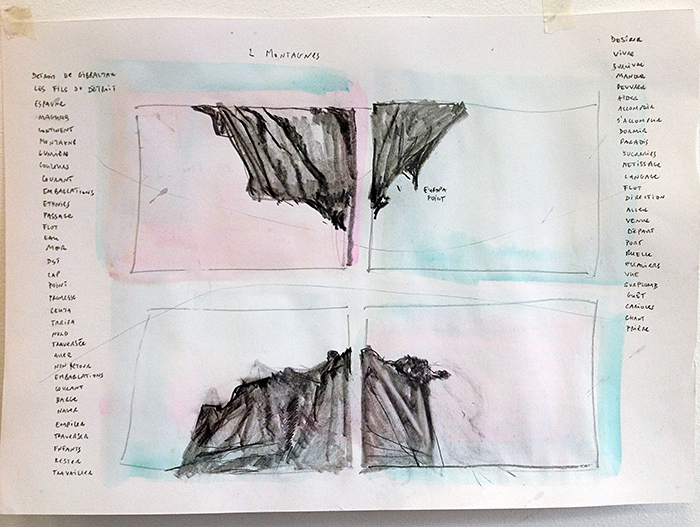 sketch, 30cm x 42cm