INTERSTICES #1
with N.Lesueur, S.Nava, I.Moureau, C.Bordas, L.Déjente, M.Caubet,
La Chambre Claire, curator Valerie Horwitz, Parc Borély, Marseille, 2007
2 prints, 120cm x 176cm
"Hors des lieux traditionnels d'exposition, Interstices a établit ses quartiers dans un jardin public au cœur de la ville et invite à une découverte de la création contemporaine. Les supports publicitaires (Mupi, abri-bus, 4X3...) utilisés pour cette invitation sont disposés dans le tissu végétal du Jardin Borely nous rappelant que les parcs sont des prolongements paysagers des villes."
Out of the traditionnal exhibition's spaces, Interstices takes place in a central public garden, offering contemporary creation to the public. Using the advertising media for this display, the outdoor exhibition remind us that parks are a landscaped citie's repercussioning.
Collective show, 12 visuals along the footphaths, 1 large piece at the main entry.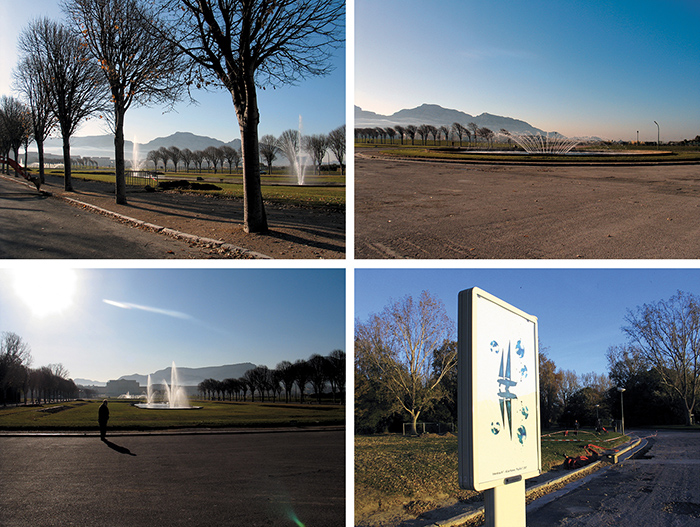 Parcours- exposition, espace public
panneaux Mupi, 120cm x 176cm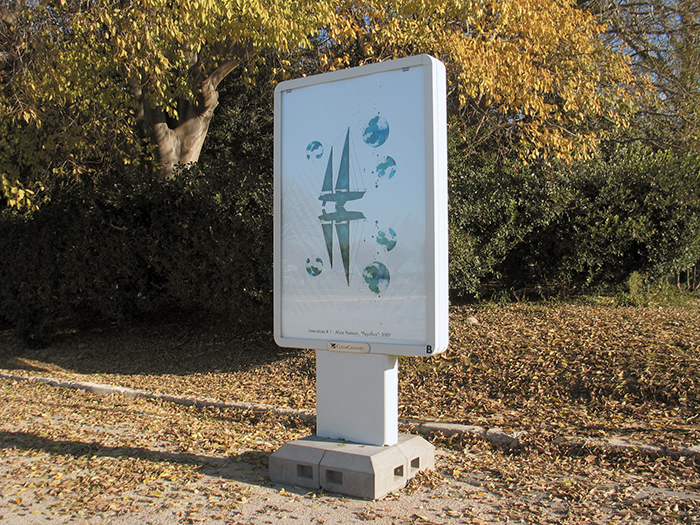 # Bateau papillon, 2007
Tirage num., 120 cm x 176 cm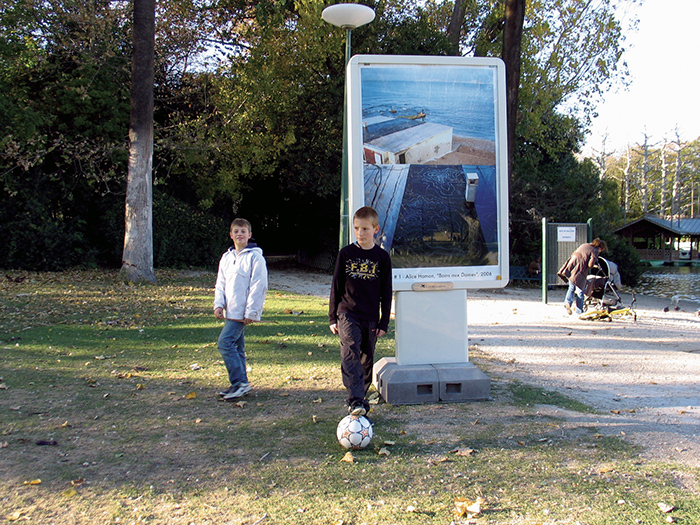 # Bains des dames, 2007
Tirage num., 120 cm x 176 cm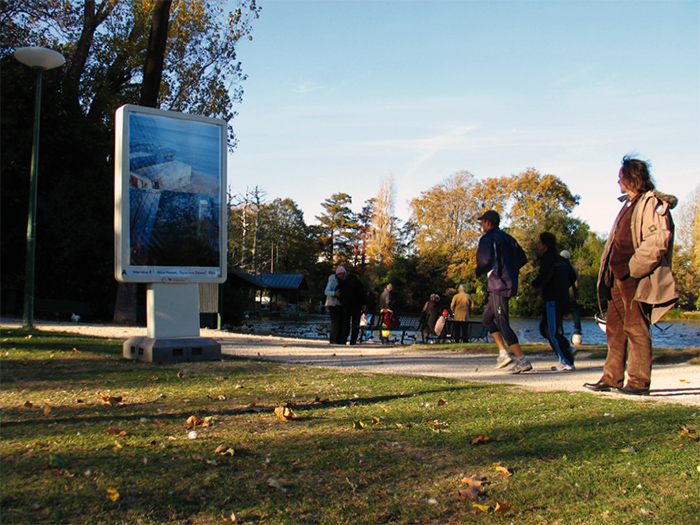 # Bains des dames, 2007
Tirage num., 120 cm x 176 cm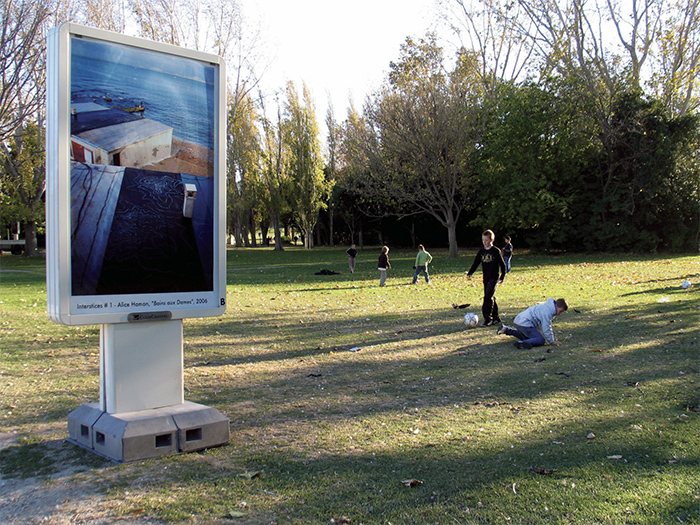 # Bain des dames, 2007
Tirage num., 120 cm x 176 cm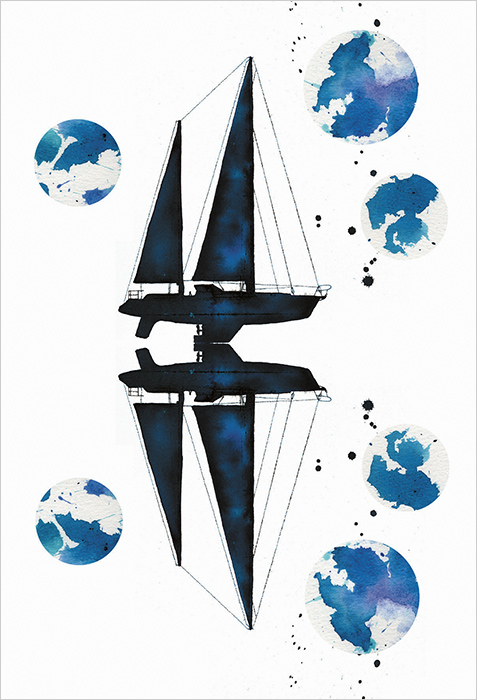 # Bateau papillon, 2007
Imp. numérique, 120 cm x 176 cm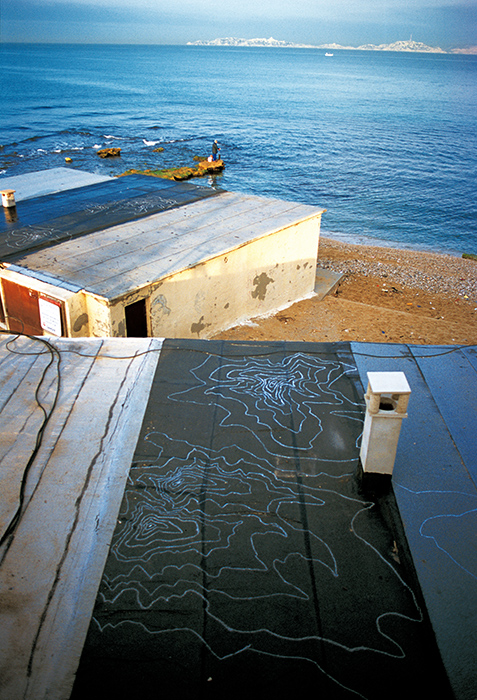 # Bains des dames, 2007
Imp. numérique, 120 cm x 176 cm